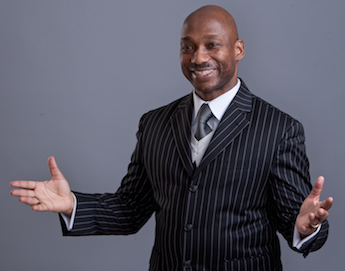 He is a man of distinction, someone with a clear sense of leadership, Purpose, Passion and willing to stand in the face of adversity. His anointing is evident and the trademark dynamism associated with him injects "life" and restoration wherever he goes.
Sharing his Vision, Apostle Duncan challenges and inspires the Body of Christ to shake off complacency and live as God intended them to live In His Presence with Dominion while establishing Kingdom authority in the earth.

He is uncompromising and means serious business for God. As a result, he is always engaged in prayer and fasting to stay on the cutting edge, as well as imparting ministerial advice and spiritual wisdom through the covering he offers future leaders as part of his established Kingdom Leadership Academy. Operating in his gift as an Anointed Apostolic Pastor, and speaking with a prophetic voice, Apostle Duncan preaches the unadulterated Word of God and, as a consequence, many can testify that their lives have changed, for the better

Consecrated to the office of a Prophet, Pastor and Teacher on Sunday, July 5, 2008, he and Prophetess Jacqueline Duncan founded In His Presence Praise and Worship Center where he serves as Senior Pastor. This is a growing church that was set in order and validated by the Glory of the Lord that fills the Temple. Starting from humble beginnings, with only a handful of faithful Citizens, the church is progressively growing and continues to grow.

Apostle Duncan retired from the United States Marine Corps after 22 years of service. He has received numerous meritorious awards. He currently serves as a member of the Entrepreneur Foundation of America and the Bowie Chamber of Commerce. He is clearly a multi-talented, multifaceted Man of GOD. Apostle Duncan has been featured in the Gazette for his desire to develop men as leaders in their homes and from that desire "Men of Purpose" was birthed in which he is the Founder. Apostle Duncan has been married to Pastor Jacqueline Duncan since September 1998. The Duncan's have two children.