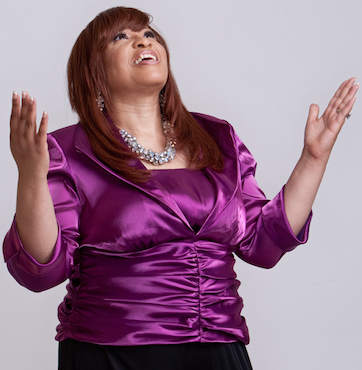 She is a woman of vision, purpose, and power, with a passion to see women fulfill their call in Christ. A woman of integrity, she stands firmly on the Word of God without compromise, as a humble, vessel for the work of the ministry. Life coach, mentor, motivational speaker and purpose pusher, Pastor Jacqueline, challenges the body of Christ to allow the Spirit of the Lord to have rule and reign in their lives to achieve God's full potential in their purpose. A Clarksville TN native, Pastor Jacqueline, was saved at the age of 23, and has since been multifaceted in her endeavors for the kingdom. Receiving in 1992, her Associates degree in Religious Education and her license to preach the gospel from Sword of the Spirit Ministry, she continues to champion various causes. She's an active member of the National Black Women's Health Project, the American Mission Coalition, and the National Association of Female Executives, receiving their "Most Notable Woman" award in 1997.
In 2001, Pastor Jacqueline's passion to see women walking together in their purpose birthed, "Sisters Enhancing Sisters Networking Fellowship Inc." (SES), a women's organization through which women come together in the virtue of sisterhood, to be educated, edified, enhanced and empowered. Through SES workshops and fellowships Pastor Jacqueline leads women in their journey to wholeness, spiritually, physically, financially and emotionally, strengthening and changing their lives are forever. Entrusted by the Lord to pour into the lives of women world wide, and with a hearts desire is to see women walk in their God-ordained purpose, Pastor Jacqueline, annually host, a woman's empowerment and educational program "A New Improved You". This annual class is aimed at teaching women the importance of having integrity, leadership ability and Godly influence as Queens in Gods kingdom. Pastor Jacqueline also leads the In His Presence Praise and Worship Center (IHPPWC), Women of Purpose Ministry, spearheading various women's programs, book review fellowships and two annual events, Women's Day explosion, aimed at honoring and empowering women to walk in their purpose and "In Heaven's Closet" providing clothes to women in need. She is also the founder of a Senior's Pastors Wives Organization called Leading Ladies of Integrity, which was founded in January 2012.
Pastor Jacqueline met her husband, Apostle Phillip G. Duncan while the two were still in high school. After 19 years of God's molding and shaping them as friends, in 1996, their paths crossed again in Maryland, and as the Lord would have it, the two became husband and wife the following year. Of this beautiful union, Apostle Phillip and Pastor Jacqueline have a daughter, who is a gift from God, whom they love dearly. The Duncan family resides in Maryland.

Both being visionaries, in May 2008, Pastor Jacqueline along with her husband started IHPPWC, a thriving, kingdom mindset church located in Bowie MD where the spirit of the LORD reigns, the anointing breaks yokes and Citizens of the Kingdom grow with the heart of a true servant in Christian love and faith.

Pastor Jacqueline and Apostle Duncan, humbly accept their mandate by God to establish Kingdom Authority in the earth.